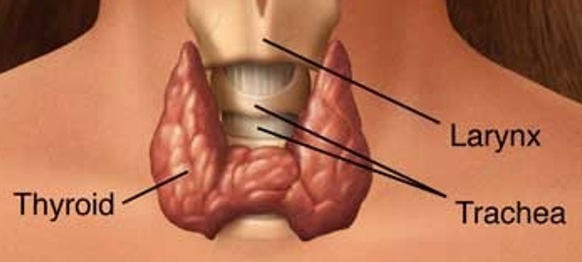 Thyroid in Ayurveda
We feel that it is necessary to provide a concise outlook to the world wide web viewer concerning the thyroid disorders explained within the Ayurvedic literature. It is very important to obtain a basic knowledge about the principles of Ayurveda. For that reason this particular portion may be beneficial to the Ayurvedic physicians. This is merely to explore, perhaps even thyroid disorders is not really new to the Indian system of medication. All the major literatures of Ayurveda have got its clear idea about the condition as well as the treatment method.
In accordance with the information and facts collected by ayurvedic practitioners, thyroid problems are on the rise these days. This particular increase is actually part as a result of increasingly more hectic lifestyles many people engage in these days; in fact it is also due to a lack of proper nutrients contained in the soil. So many people are affected by hypothyroidism, which happens to be an under-productive thyroid condition, and do not even understand it.
Hyperthyroidism can be a condition in which the thyroid is actually overactive. The thyroid itself is a small gland that is certainly situated close to the bottom of your neck and throat. While the thyroid is such a small gland, it is of great importance to the body is actually quite enormous because it is the particular body organ which controls our bodily hormones. Once the thyroid gland is not working properly, our body is not really producing, or even in certain cases, is actually overproducing, some specific bodily hormones.
This kind of imbalance can lead to all kinds of problems for us. Ayurvedic medicine attempts to recover good balance to our bodies by simply returning the doshas, or perhaps humors as they are called in Western medical science, with their appropriate levels.
Disorders of the Thyroid Gland
1. Hyperthyroidism or thyrotoxicosis: wherein the gland secretes an excessive amount of bodily hormones. This condition is much more common in women when compared to men whose age ranges through 30 to 50 years. Thyrotoxit individuals turn out to be tremulous, irritable, anxious as well as hysterical. Considering that the the metabolic process is actually raised, they will experience rapid heart rate and also palpitation, speedy shallow respiration. Repeated bowel movements and also diarrhoea, flushing, heat intolerance, sweating, menstrual disturbance and quite often bulging of the eyes. They undergo the paradoxical situation during which they feel fatigue along with lack of energy and yet are actually forced to move about, talk and do things. They happen to be constantly fidgeting and also the slightest statement may possibly trigger an inappropriately furious reaction.
2. Hypothyroidism : in this case the thyroid is actually underactive, producing too little thyroid hormone. This condition is much more common when compared with hyperthyrodism and can be caused by iodine deficiency or even thyroid failure as a result of pituitary dysfunction, inflammation, as well as scarring. Certainly the majority of cases tend to be mild or simply borderline, unrecognized by the healthcare establishment. Still these kinds of mild cases could be the root cause of unexplainable, but consistent, disorders like fatigue, depression, lack of vitality, along with overall hormonal imbalance. Much more serious problems caused by hypothyroid include the response to failure in order to develop effectively, such as cretinism and juvenile myxodema. Long term hypothyroidism, which includes adult myxodema, that is certainly characterized by way of swelling of skin in addition to subcutaneous tissues; dry, cold and slightly yellow skin, puffy face, scarcity of eyebrows, anginal pain, bradycardia, anorexia, constipation, and anemia.